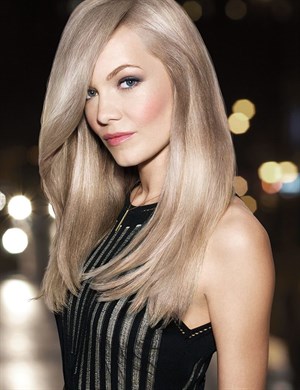 $92.00



Prices subject to hair length, type & condition (Fee consultation).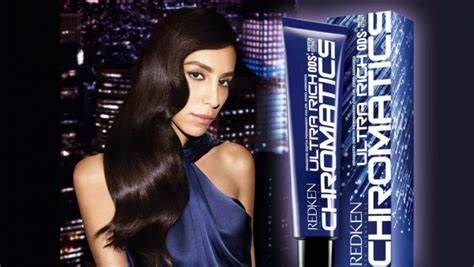 $110

Prices subject to hair length, type & condition (Fee consultation).
You've heard of calcium to fortify your bones and exercise to fortify your muscles…but what are you doing to keep your hair strong and healthy? Introducing new Chromatics—this revolutionary professional hair color fortifies every strand giving you shinier, healthier-looking hair and amazing color after just one salon visit. Read on to learn why you should choose a Chromatics color service—then talk to your stylist about booking your appointment today!

TOP 5 REASONS TO ASK YOUR STYLIST FOR A CHROMATICS SERVICE
1. 2X FORTIFIED HAIR*
Breakthrough formula features protein extracts that penetrate deep into every strand, leaving hair 2X fortified vs. uncolored hair.
2. ZERO AMMONIA, ZERO ODOR
Say goodbye to that typical salon hair color smell. The revolutionary Zero Ammonia formula means no odor, no discomfort—just amazing color.
3. 100% COVERAGE
Your stylist can cover gray flawlessly while leaving hair shiny, conditioned and fortified.
4. MULTI-DIMENSIONAL, 4D COLOR RESULTS
Hair is infused with long-lasting color that's radiant and multi-dimensional—never dull or flat.
5. UNLIMITED COLOR POSSIBILITIES
Chromatics features an incredible range of shades including brilliant brunettes, vibrant reds and beautiful blondes, so your stylist can custom blend a Chromatics color that's perfect for you.
CHROMATICS GOES BEYOND GRAY COVERAGE





As hair goes gray it can become wiry and unmanageable, losing its youthful look. Chromatics Beyond Cover targets the issues that affect graying hair and offers the perfect solution. Chromatics Beyond Cover is formulated with

argan

oil,

ceramides

and antioxidants

acai

and vitamin E to specifically target the needs of 75-100% gray hair. The exclusive

ODS2

+ Protein Extract and

Argan

Technology leaves hair

2X

fortified* and

2X

smoother than before coloring, with long-lasting condition and respect for hair's natural lipid balance.
Glaze Clear with color service
$16
Glaze added to any color service
$34
If you are interested in improving the texture and adding whole lot of shine to your hair, our clear glaze treatment is right for you. The glazing treatment keeps hair looking healthy and shiny.
Glaze with color Conditioner
$74
If you are more interested in improving the texture and shine of your hair, a color glaze treatment could be right for you. This product is just like it sounds. It is a little bit of color and a whole lot of shine. It won't totally change the overall color of your hair because it isn't a full-strength dye. Instead, the subtle hint of color will add depth and richness to your natural hair color. The glazing treatment keeps hair looking healthy and shiny.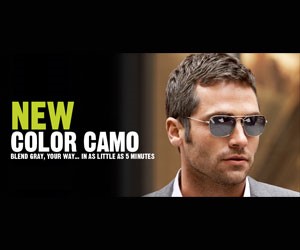 Redkin Camouflage for Men
$50.00
TIRED OF THE GRAY?

New Customized Camouflage Service is the answer!
Want to blend a little gray? In just 5 minutes you can look years younger. Want to blend even more gray? You're just 10 minutes away from increased coverage and a younger look! New Customized Camouflage Services are fast, easy and discrete:

*Reveal younger-looking hair color in only 5 or 10 minutes.
*Customize how much gray you want to blend.
*Applied quickly and easily right in the shampoo area.
*Leaves hair with natural-looking results that fade gradually.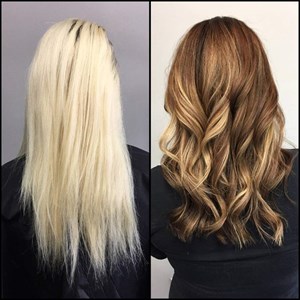 Prices subject to hair length, type & condition
Horrible hair color experience?
Our

Color experts will
get back your desired color. Our colorist may take many variables into consideration when correcting your color. We will be able to tell how porous your hair is and determine how many visits if needed that it will take to restore the hair.
Price determined during FREE CONSULATION
Service Policy
Please call (212)355-6070 or email info@markdealwis.com for our appointment policies.

All prices do not include tax or gratuities and are subject to change.